C# and .NET 3.5 Training - Visual C# Training Online
Who can benefit from this C# .NET training?
This Visual C# .NET training is for you if you need to learn how to :
Develop C# .NET Framework 3.5 applications using Microsoft Visual Studio 2008
Create Web applications or Web Services
Use Windows Presentation Foundation (WPF) to create rich and visually-appealing applications
Where do you fit?
Beginner: New to C# .NET development (with minimal or no prior experience in C# or .NET)
Intermediate: You know the foundations and basics of C# .NET 3.5 and need to advance your skills
Advanced: You need targeted C# .NET 3.5 training in special areas
Our C# .NET training provides step-by-step and hands-on instruction, using real-world examples. The .NET training can be customized to your needs and level of experience. You can also set your own schedule and start your .NET C# training as soon as possible. You do not have to wait for weeks or months, and you can learn from the comfort of your home or office!
What you will learn with our Visual C# Training?
WEEK ONE (C# .NET training)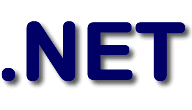 Day 1: Overview of Visual Studio 2008, Introduction to .NET, Overview of the .NET 3.5 Framework, Creating your first C# application, Using Variables, Operators and Expressions, C# Data Types, Creating Methods, Conditional Statements, Compound Assignments, Understanding precedence and scope
Day 2: Loops, Stepping through your code, Handling Errors and Exceptions, Introduction to Arrays, Understanding and Working with Classes, Introduction to Object Oriented Programming, Introduction to Inheritance and Encapsulation, Objects and References
Day 3: Enumerations, Structures, Arrays and Parameter Arrays, Collections

Day 4: Virtual Methods, Polymorphism, Accessibility, Extension Methods, Interfaces and Abstract Classes, Garbage Collection, Resource Management
Day 5: Understanding and working with Properties and Indexers, Delegates, Lambda Expressions, Events, Introduction to Generics
Day 6: Working with Generics, Enumerators, Iterators
Day 7: Operator Overlauding, Understanding and Working with the Language Integrated Query (LINQ)
WEEK TWO (Windows Presentation Foundation - WPF Training)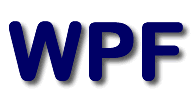 WPF - an abbreviation for Windows Presentation Foundation - allows you to use the .NET Framework to create rich graphical user interfaces for Windows XP or Vista. It is a huge technological advancement from Microsoft that provides you with a powerful Application Programming Interface (API) to help you build your applications faster and better.
This seven-day course covers WPF step-by-step. It assumes a working knowledge of C# and the .NET Framework.
Day 1: Introduction to WPF, Understanding the Extensible Application Markup Language (XAML), Overview of WPF Architecture and Features, Handling Layouts in WPF, Using the WPF Grid, Creating your first useful WPF application
Day 2: Working with WPF Basic Controls, Handling Resources, Utilizing Styles, Templates and Themes, Using Effects
Day 3: Using Animations and Transforms, Understanding the impact on performance, Introduction to WPF Binding and how Data Binding works in WPF, Working with WPF User Controls, WPF Toolbar, WPF Menu, WPF TextBox
Day 4: Adding WPF Events, Understanding Routed Events, Bubbling and Tunneling Events, Understanding the Preview Convention in WPF, Creating an Event Handler, Working with WPF Commands, Overview of WPF built-in System Commands, Command Customization
Day 5: Printing in WPF, Creating a Print Manager, Creating a Print Preview, Designing and beginning the layout of the "FavoriteRecipes" application
Day 6: More Data Binding with WPF, Binding to Objects, XML, ADO.NET and LINQ, Expanding on the "FavoriteRecipes" application
Day 7: Finishing the "FavoriteRecipes" application, Adding WPF Features, Publishing your WPF application to a URL or to an Intranet
For More Information...
Please call +1 678-921-0644 or use the contact page to request additional details.